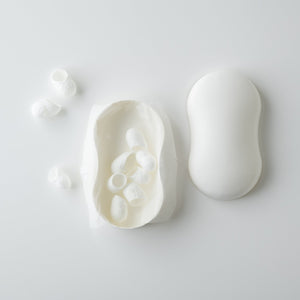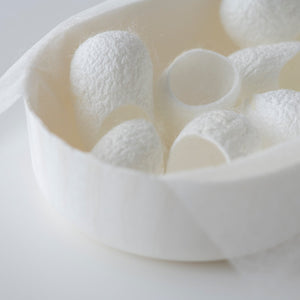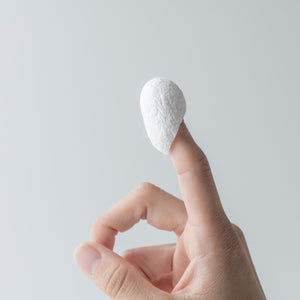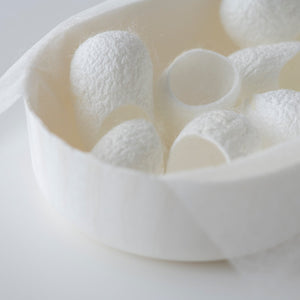 Cokon Lab - Japanese 100% silk cocoons
 


Cokon Lab




Cokon Lab grows organic silk mulberry trees at high altitude and uses an innovative process to naturally improve the moisturizing properties of the cultivated silk.

This method brings multiple benefits to Cokon Lab's body care line: natural protection, increase of elasticity and hydration level along with skin renewal stimulation.

In order to ensure the best quality, Cokon Lab products are 100% made in Kumamoto from ingredients of natural origin in a traceable process.

Natural exfoliation 


More information

The silkworm cocoons slide on the tip of your finger to gently exfoliate your face and hard-to-reach areas such as nostrils, lips or chin.

100% natural cocoons contain sericin and fibroin, two essential components for gentle exfoliation. 

Fibroin, with its fibrous texture, removes impurities and dead cells while sericin hydrates the skin and facilitates the production of collagen.

After use, your skin will be softer and more luminous!




Composition




100% pure silk cocoon. The silk of the silkworm is made up of 12 amino acids very close to those of our skin.



Tips for use




Soak a cocoon in lukewarm water for 2 to 3 minutes. When the cocoon is softened, place it on the tip of your finger. Pass it on your face circularly, insisting on the T-zone and all the face areas you want to exfoliate. The cocoon can be used alone or with a cleansing soap.

 


 


Innovative high-moisturizing silk

Have you heard about the silk component with moisturizing properties?

The silk that silkworms spin is 100% protein and it has a superior moisture-retaining function.

The surface of the silk contains the substance sericin which is a natural factor in moisture retention and it encloses fibroin which is the body of the silk yarn. This sericin contains amino acid proteins that are extremely close to those in human skin and is said to be a safe and secure natural moisture-retaining component.

And, Cokon Lab's research into organic mulberry leaves grown in Yamaga City as feed shows that the sericin contained in Yamaga Silk created by silkworms carefully cultivated in their clean farming plant has even better moisture-retention properties; they can expect 10 – 30 times that of ordinary cultivated cocoons.

In addition, the amounts of histidine and urea, which are natural factors in moisture retention, have been detected in much higher frequency than that of other methods of cultivating silkworms and in cell testing, it has been proven that our silk actually has more moisture retention strength on the skin than other silks.

This is due to the effects of the artificial feed component created with Yamaga Silk's own sericulture technology and it is a great advantage that other cocoons do not have.

This kind of sericin with its innovative high-moisturizing properties is contained in Cocon Lab products as hydrolysed silk.