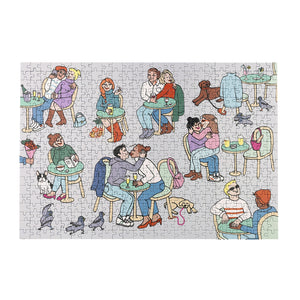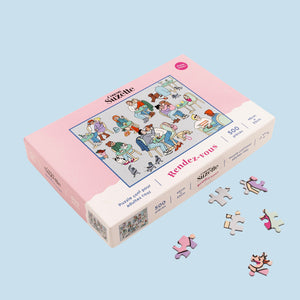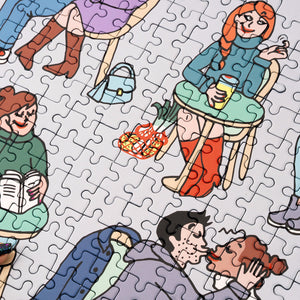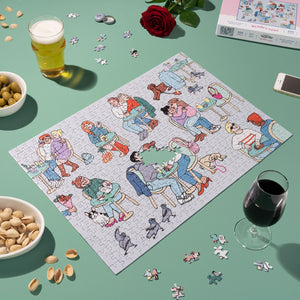 Rendez-Vous Jigsaw Puzzle
Cool puzzle for cool adults !
A crush on the first date, a little dog getting impatient, an improvised flirt, pigeons playing at our feet, a good book & an overpriced coffee... The little pleasures of the terraces! Everything fits together with joy :)
We hope to be mask-free again very soon!
500 pieces - 46 cm x 33 cm - Poster Included.
Box: 22 cm x 14,5 cm x 3 cm - Made in France - Recycled coated paperboard & vegetal inks