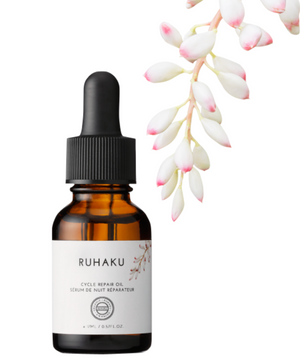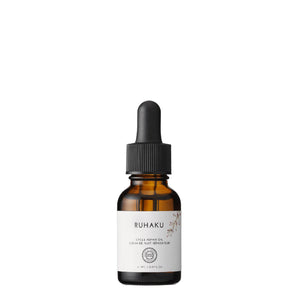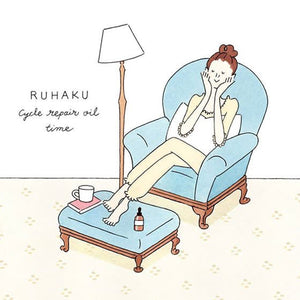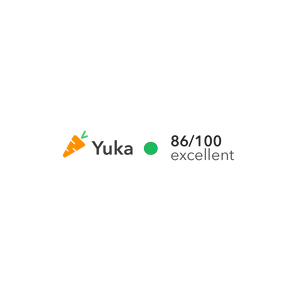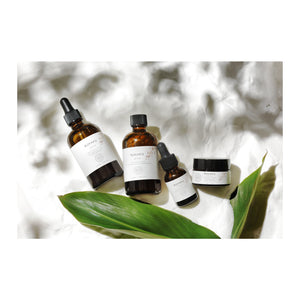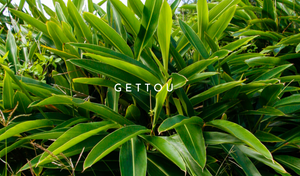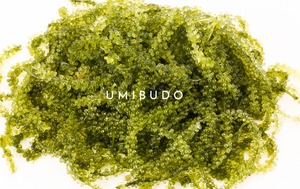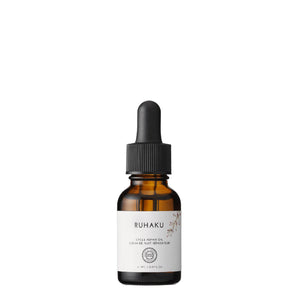 RUHAKU CYCLE REPAR OIL SERUM 17ml
Step 3!
Regenerate with vitamin E-rich anti-ageing serum and 6 vegetable oils
The Cycle Repair oil that leads to firm and elastic skin by adjusting the skin cycle that is likely to be irregular as getting old, and supporting the skin that is damaged by UV radiation.
Features:
The ultimate anti-aging oil that contains rich vitamin E and Argan oil that prevents skin oxidation.
Blended with sesame oil that improves the circulation by removing reactive oxygen, and accelerating metabolism.
Rosehip oil that contains rich essential fatty acid indispensable for fresh and youthful skin will make your skin soften.
Gettou herb with its high content of antioxidants will care the UV damage and lead to fresh and youthful skin.
More information
As the skin ages, it becomes more fragile and sensitive, especially to UV rays.

In order to protect the skin, RUHAKU has formulated an antioxidant regenerating serum that provides firmness and elasticity.
The gettou

The gettou: Gettou's plant grows in an area that is highly exposed to sunlight and sea breezes to protect itself, producing powerful antioxidants.  
This confers real anti-aging virtues to the water and oil extracted from the Gettou leaf.
Researchers at Ryukyu University have been proven to contain a content that eliminates "reactive oxygen" that oxidizes lipids in the skin.
RUHAKU uses only Gettou plants grown on the sacred island of Hamahiga, in the Okinawa Archipelago, which are certified by the organic organic institute "JAS".


The clean and organic composition of the serum contains only six oils and vitamin E for soft, plumped skin:

- Vitamin E and argan oil protect the skin from oxidation
- Sesame oil stimulates blood circulation and skin metabolism 
- Rose oil provides essential fatty acid vitamins for smooth, soft skin
- Gettou's plant, thanks to its high level of antioxidants, treats the damage caused by UV rays to keep skin young and fresh
Ingredients
100% of the total ingredients are of natural origin
98% of the total ingredients come from organic farming

100% without:
'Parabens'- Silicone-Conservatives 'Petrochemicals'Artificial Colors'Artificial Perfumes'Animal Test

Full list of ingredients :
Helianthus Annuus (Sunflower) Seed Oil, Argania Spinosa Kernel Oil*, Sesamum Indicum (Sesame) Seed Oil*, Rosa Canina Fruit Oil*, Alpinia Speciosa Leaf Oil, Tocopherol, Rosmarinus Officinalis (Rosemary) Leaf Oil, Limonene, Linalool
ingredients from organic farming / ingredients from organic farming

Tips for use

Apply after lotion. Take a suitable amount and apply to the face. Massage gently to penetrate the serum. Recommended for dry skin.
Self-massage video with RUHAKU and regenerating serum: how to massage
Apply the serum immediately after the lotion, its oily composition will seal the hydration so that it does not evaporate after application.