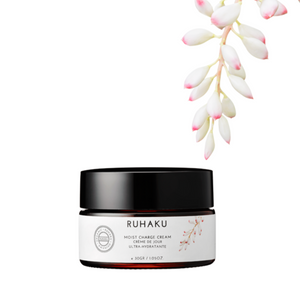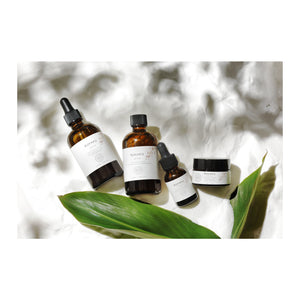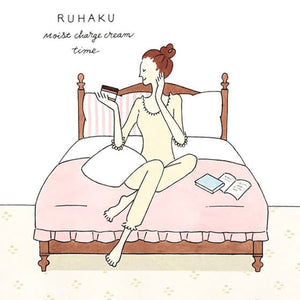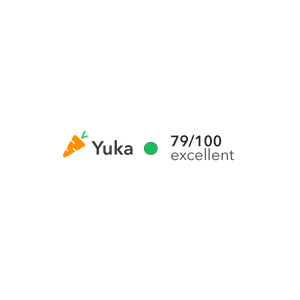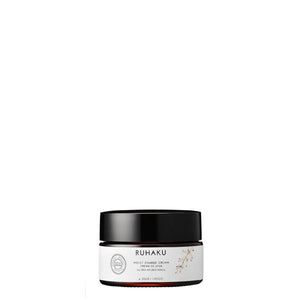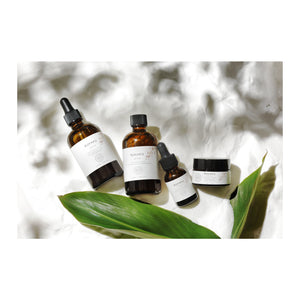 RUHAKU MOIST CHARGE CREAM 30g
Step 4!
Hydrate with sea water cream and 6 vegetable oils
People who live in a dry environment and in which the water is hard tend to have lower secretory capacity of sebum, and the cuticles are likely to be thick. This is the moisture cream that makes such skins soft and elastic.
Features:
6 types of plant oil cover your skin and save from drying. The beautiful sea water from Brittany the birthplace of thalassotherapy makes your skin soft.
GETTOU that has a high antioxidant effect and care the UV damage will leads to fresh and youthful skin. 2 types of aroma are blended. They will calm you down, and heal your skin and mind.
More information

The skins of people living in a dry environment, in contact with limestone-rich water, have less ability to secrete sebum and their pores are likely to be thicker.
This moisturizing cream will make your skin more flexible and elastic with a light texture that does not stick.
The clean and biological composition of this cream contains:
- Six types of vegetable oils that protect your skin from drying,
- Brittany's beautiful seawater, cradle of thalassotherapy, which makes your skin soft,
- The Gettou plant, which, thanks to its high antioxidant level, treats damage caused by UV rays to keep a young and fresh skin.
The gettou

The gettou: Gettou plant grows in an area very exposed to sunlight and sea breeze, to protect itself it produces powerful antioxidants.
This confers true anti-age virtues on water and oil extracted from Gettou's leaf.
It was proved by Ryukyu University researchers that Gettou's essential oil contained a content that eliminated "reactive oxygen" that oxidizes the lipids present in the skin.
RUHAKU uses only Gettou plants grown on the sacred island of Hamahiga in the Okinawa Archipelago, which are certified by the organic organic institute "JAS".
Ingredients
Blueberry water: a calming and draining water that reduces inflammations and redness.

Sea salt: used to retain moisture and soften skin.

6 oils that protect from drying: olive oil, jojoba oil, argan oil, rice oil, Gettou oil, Romarin leaf oil.

Karity butter, Plant Squalene and Plant Glycerine.

99% of the total ingredients are natural.
79% of the total ingredients are from organic farming.

100% without:
ParabènesSiliconeConservatives Petrochemical productsArtificial sealsArtificial smokesAnimal test

Complete list of ingredients :
Centaurea Cyanus Flower Water*, Olea Europaea (Olive) Fruit Oil*, Glycerin, Polyglyceryl-6 Distarate, Dicaprylyl Ether, Simmondsia Chinensis (Jojoba) Seed Oil*, Palmitic Acid, Stearic Acid, Argania Spinosa Kernel Oil*, Or Sativa (Rice) Bran Oil*, Squalane, Dicaprylyl Carbonate, Benzyl Alcohol, Butyrospermum Parkii (Shea) Butter*, Xanthan Gum, Alpinia Speciosa Leaf Oil, Tocopherol, Aqua (Water), Butylene Glycol, Sodium Stearoyl Glutamate, Helianth huile de semences, Maris Aqua (eau de mer), Rosmarinus Officinalis (Rosemary) Huile de feuilles, Acide déshydroacétique, Boswellia Carterii Oil, Limonene, Linalool, Alpinia Speciosa Root/Seed/Stem Extract, Hydroxide de sodium
* ingrédients from organic farming / ingredients from organic farming

User tips

Take a suitable amount in the palm of your hand and apply by tapping across the whole face morning and evening.
Add a drop of serum to your day cream to make it more feeding.