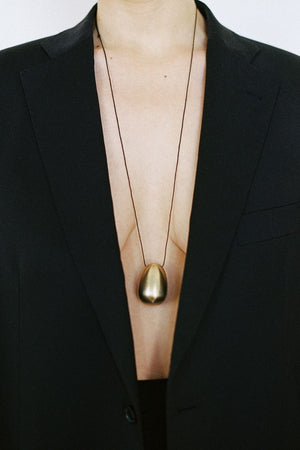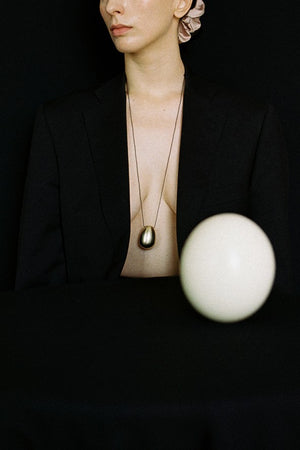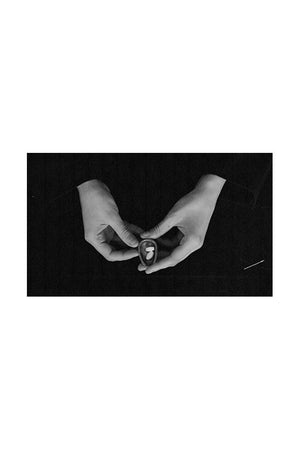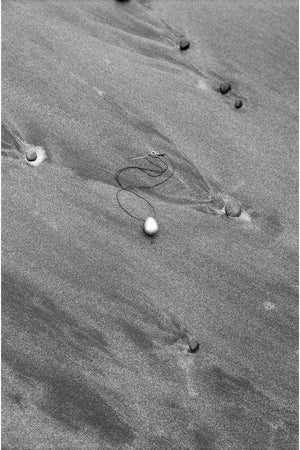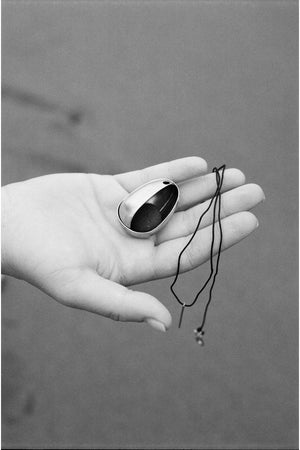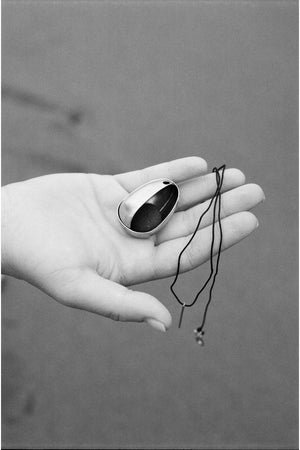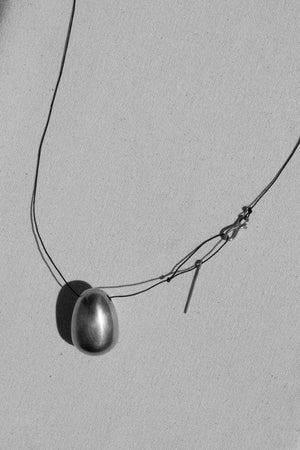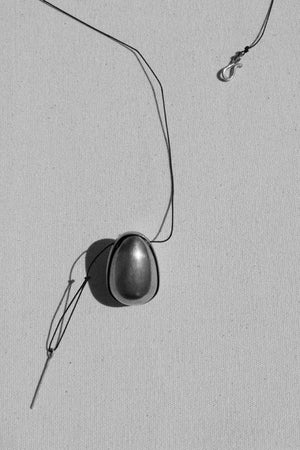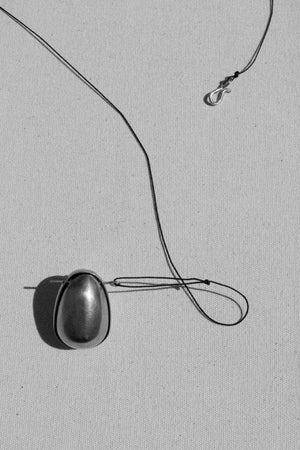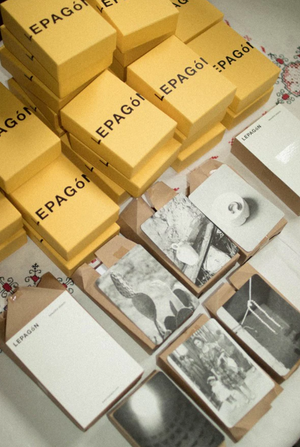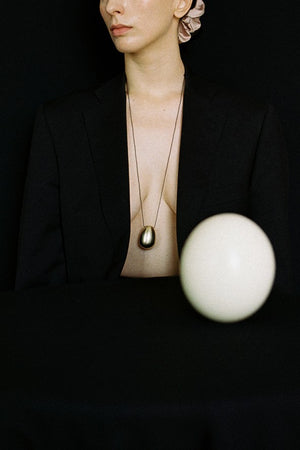 LEPAGóN Egg Box
This is a VERY special item. Its design tooks me about a year to finish it…! It is a delicate camuflated egg form box with the black string as a key. It has a hand made stick to guide the string trough the holes. The knot near the stick is a slipknot, this way you can adjust the lenght of the necklace.
To open the box you have to remove the string and turn one Shell over another. To close your secret box again you have to insert again the string helping you with the stick-key.
Hand made in Spain. Calibrated one by one,  lost-wax casting cire perdue process, with foundry pores, preciously imperfect, a magic sculpture to keep you Little secrets. Each one different from the others. Prototype modeled in 3D and modified by hand in brass until its final form.
NOTES
Total weight 29gr + Brass + aproximate lenght chain 82cm, adjustable + Packaging includes a box and an special cloth to clean brass