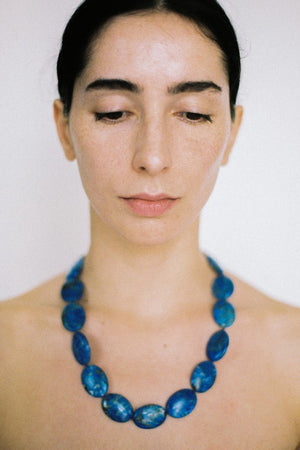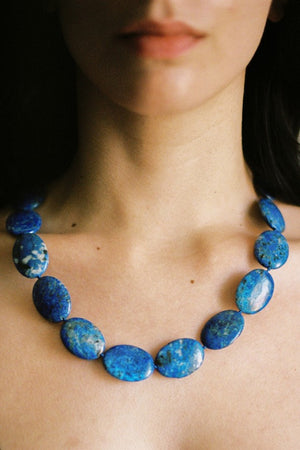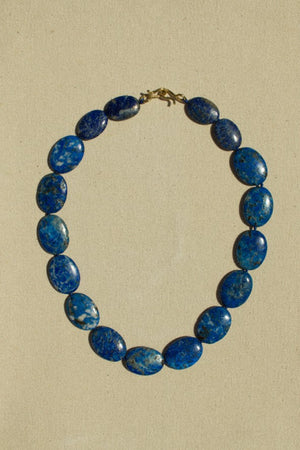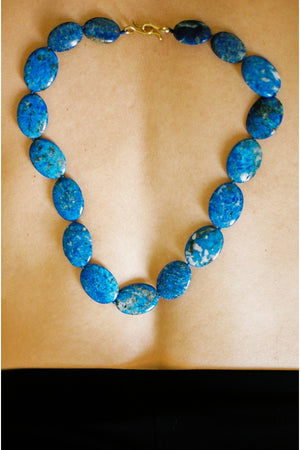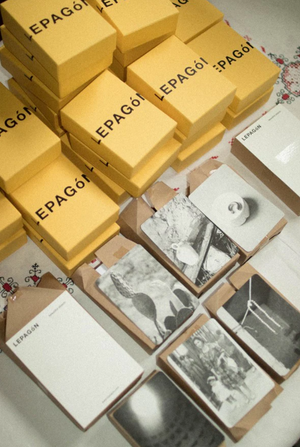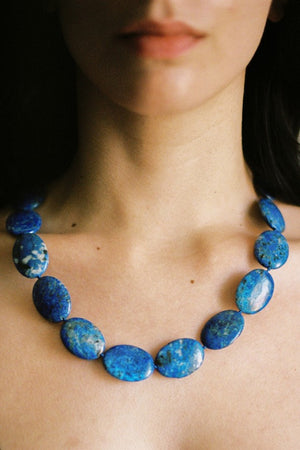 Big Lapislazuli Necklace
Marvelous irregular big lapislázuli oval beads necklace with blue nylon thread and unique double clasp designed for this item hand made of brass. Lost-wax casting cire perdue process. Prototype hand made with metal.
Lapislázuli reminds me the sky, but is very special because has a great texture. Is seems a stone made by hands with precious materials.... I like to wear the claps in the back, but you can put the two clasp in the front too. Every stone is different and can be different tones of deep blue. Sometimes, it has has golden incrustations of pirita, very magical and golden.
NOTES
Total weight 127gr + approximate lenght 55.5cm, adjustable + Brass clasp + Hand made in Spain + Packaging includes a box and an special cloth to clean brass