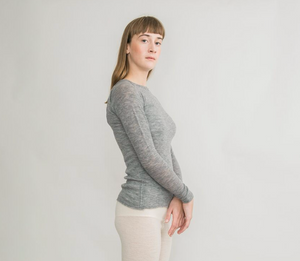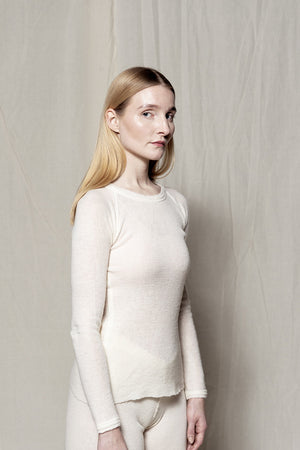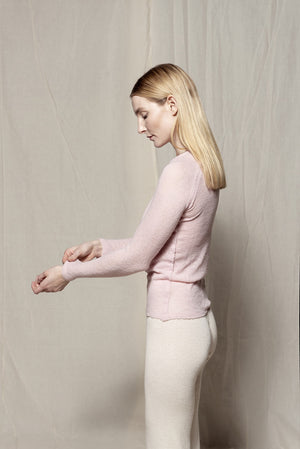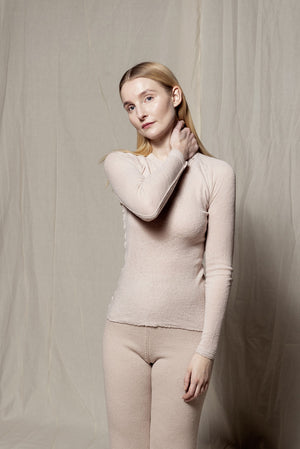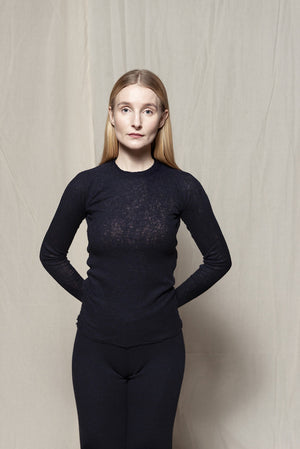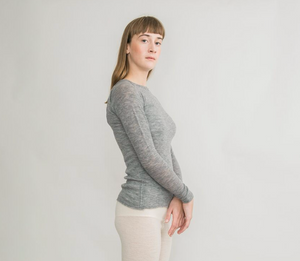 Guðrun & Guðrun BARBA Sweater Organic wool 100%
THIS IS ALREADY A CLASSIC. ORGANIC, RAW LOOK, GOOD FIT, CAN BE MACHINE WASHED AND COMES IN VARIOUS NICE COLOURS. I DO BELIEVE THIS IS THE RECIPE FOR A CLASSIC.
ALL LEVELS OF TREATMENT OF THE WOOL ARE CERTIFIED ORGANIC AND NO CHEMICALS ARE USED IN THE DYEING PROCESS. WEAR IT WITH JEANS WITH A T-SHIRT INSIDE OR AS AN ALTERNATIVE TO A SHIRT WITH YOUR POWER-SUIT.
COMPOSITION: 100% ORGANIC WOOL
ORGANIC
GUðRUN & GUðRUN'S MOST SOLD EVER LINE OF CLASSIC SWEATERS IS MADE FROM 100% UNTREATED AND UNDYED FAROESE WOOL. THE FAROESE SHEEP ARE LIVING IN THE MOUNTAINS ALL YEAR ROUND – LIVING ON UNFERTILIZED GRASS.

SUSTAINABLE
THE FAROESE YARN AND LAMBSKINS USED IN THE G&G PRODUCTION ARE WASTE PRODUCTS. THE SHEEPS ARE KEPT FOR THE MUTTON, SO NO ANIMALS ARE USED FOR OUR PRODUCTION ONLY. IN OUR NEW ACCESSORIES LINE WE USE FISH LEATHER. THIS IS ALSO A WASTE PRODUCT. THE FISH IS CAUGHT FOR EATING – AND WE MAKE USE OF THE SKIN.

NORDIC
ON WORLD MAPS THE FAROE ISLANDS ARE VERY OFTEN FORGOTTEN. IF YOU ARE LUCKY YOU WILL FIND THEM AS TINY SPOTS IN THE NORTH ATLANTIC. SO TINY AND STILL THE FRAMES OF THE MYRIAD OF LIFE.