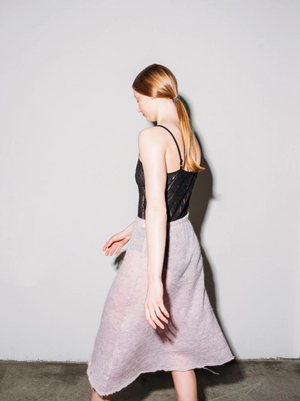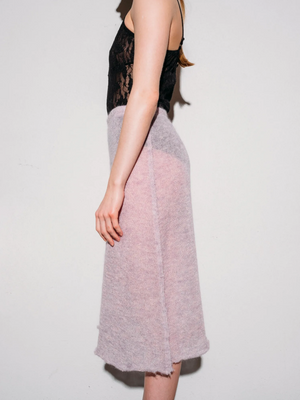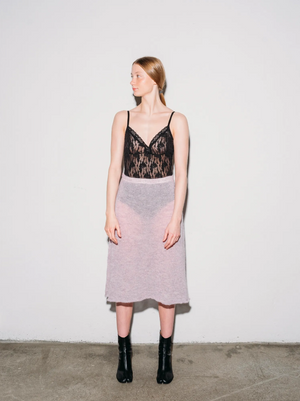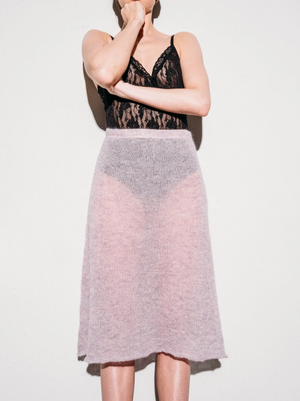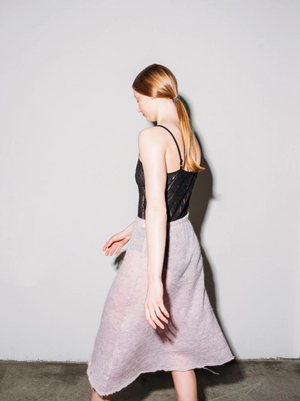 Guðrun & Guðrun SULKA Hand knitted skirt
Light-weight skirt in kid-mohair.
this lovely piece is part of a new series of super light and ultra thin mohair essentials, which all can be put together crosswise. all the items can easily be dressed up or down depending on the accessories you add to your look. wear the dress over a pair of jeans when it is cold and with bare legs when it is warmer. the skirt can be used over our eco-leggings or as it depending on the temperature, and teamed with the jørli hoodie, the nepo sweater or a chic top. the hoodie can be put together with the stulka skirt or over the dress etc - the sky is the limit. the only question is what colour and which style to chose.
66% kid mohair, 4% wool, 30% polyamid.