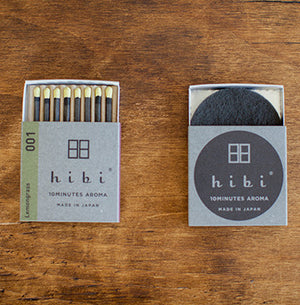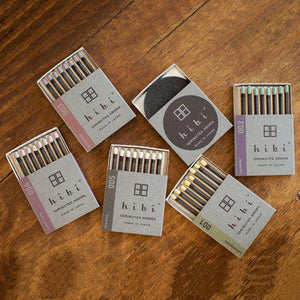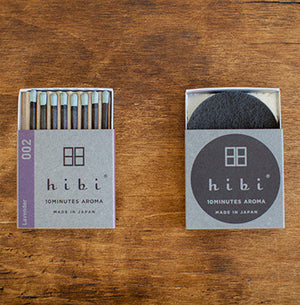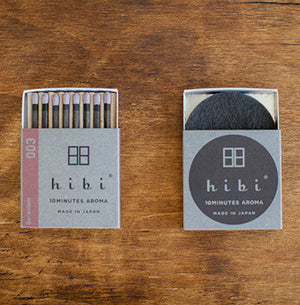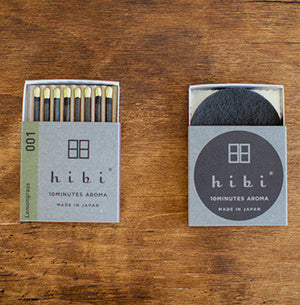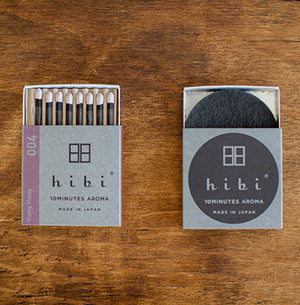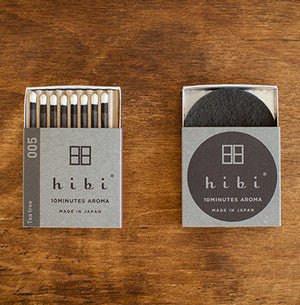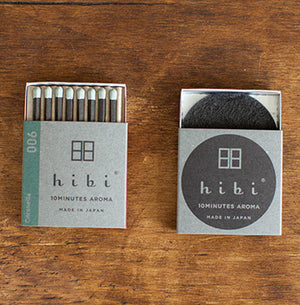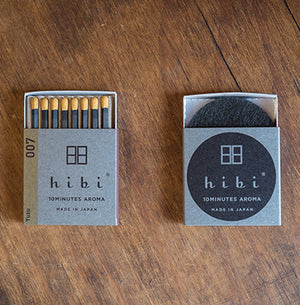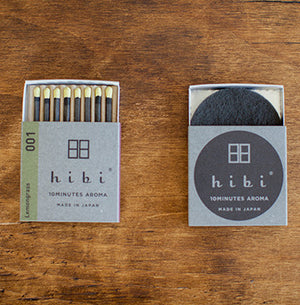 HIBI 10 MINUTES AROMA
The Hibi Japanese Frangrance Series celebrates the scents of Japan. The Hibi incense is used like a match.
Simply light the match by striking it, lay it on the exclusive mat and enjoy the scent for around 10 minutes. The mat is heat-resistant so you can safely leave it on your desk.
Choose among 7 fragrances : 
001 Lemongrass - The sweet and sour/bittersweet scent of lemon and something that reminds you of a green meadow are freshness itself.
002 Lavender - An Elegant floral fragrance - For the times when you want to soothe your mind or in the moments before going to sleep.
003 Geranium - A fragrance that blends the sweetness of a rose with a green note.
- For the times when you want to restore the balance of an insecure spirit.
004 Ylang Ylang - A slightly exotic fragrance with a rich and sensual sweetness.
- For the times when you want to relieve tension and feel a deep sense of satisfaction.
005 Tea Tree - A Spicy fragrance with cool freshness. – For the times when you want to calm your frustrations or feeling of depression and feel refreshed.
006 Citronella - A fragrance of a fresh citrus green note, also known for its insect-repellent effect.
Ideal for revitalizing the air of your living space to refresh your mind.
007 Yuzu - A refreshing citrus aroma diffusing crisp fragrances under the wintry sky.
Ideal for warming and relaxing the mind and body numb with cold.
Each pack contains:
8 scented sticks in each box
1 exclusive mat burner in each box
Dimensions: 5.7 x 5.6 x 1 cm