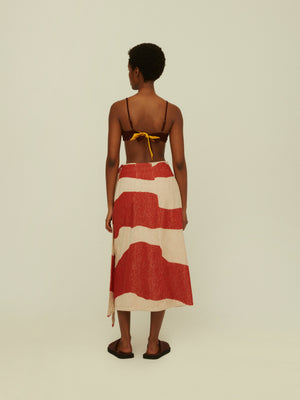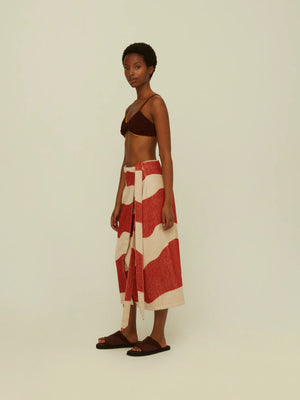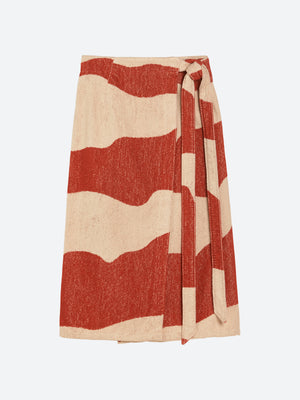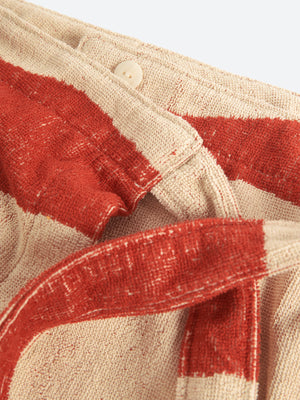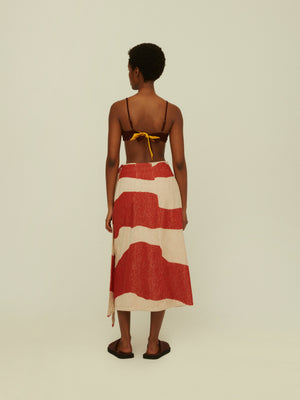 OAS Company Amber Dune Bay Terry Skirt
The Bay Terry skirt is an A-line skirt that falls mid calf. Made in 100% terry cotton with a sarong-like construction and tie strings on one side that makes for a carefree look.
Perfect for an endless summer.
The Amber Dune print resembles the hot desert sand when soaked in the descending sun.
Compliment with the Jagger bathing suit for an easy look, sure to turn heads.
Note that each shirt is cut by hand, meaning the print placement of this shirt may differ from one shirt to another - making each shirt unique.