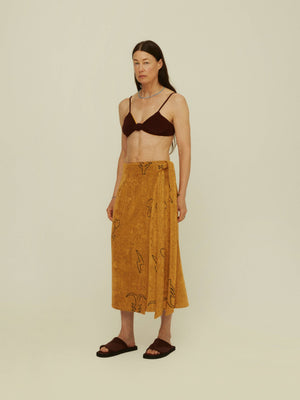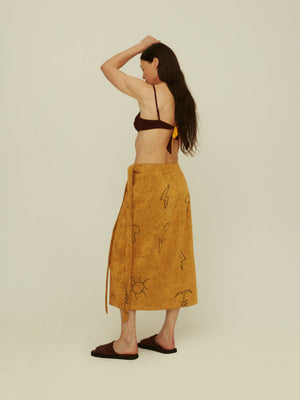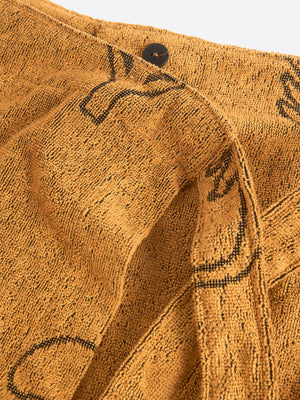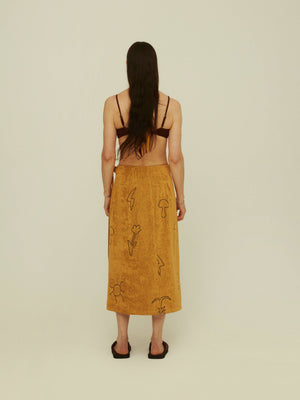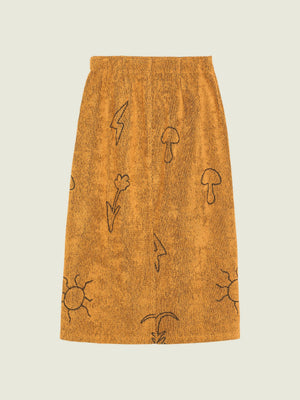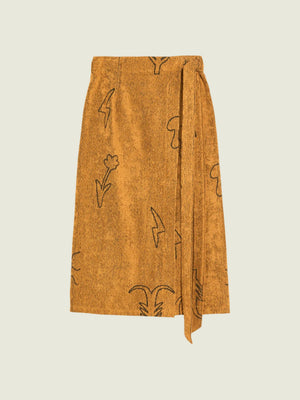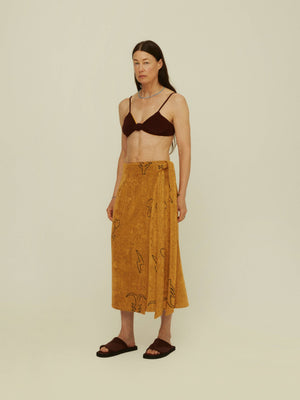 OAS COMPANY Tattoo Bay Terry Skirt
The Bay Terry skirt is an A-line skirt that falls mid calf.
Made in 100% terry cotton with a sarong-like construction and tie strings on one side that makes for a carefree look.
Perfect for an endless summer.
The tattoo print with its honey color and black tattoo-looking motifs scattered all over makes this a statement piece sure to turn heads.