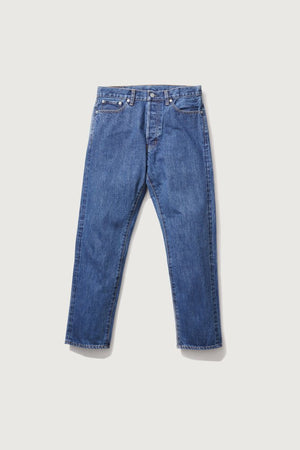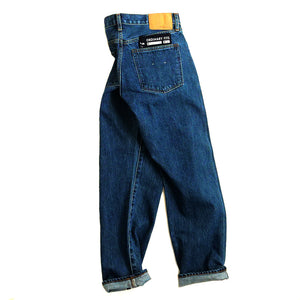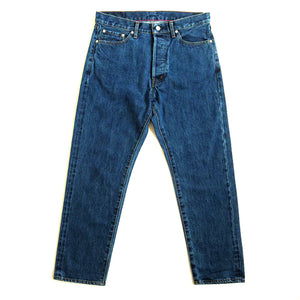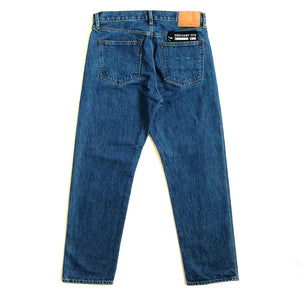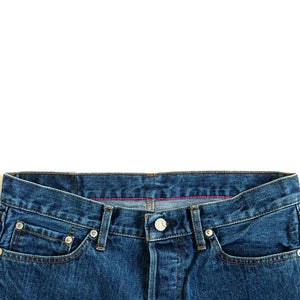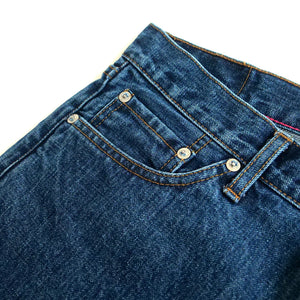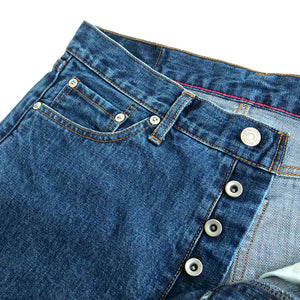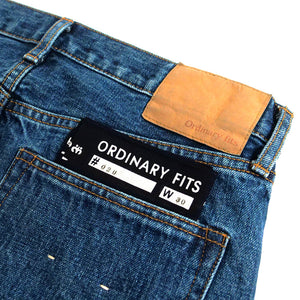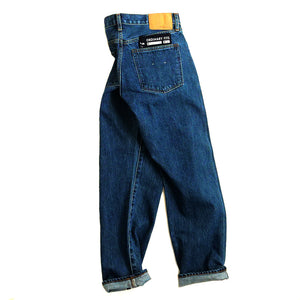 Ordinary fits ANKLE DENIM 1 YEAR
Ordinary Fits
Ordinary Fits is a Japanese brand of unisex daily wear. The brand was launched by designer Makoto Kodama in 2008 in Kojima, Okayama. 
In vintage items like denim, work wear or military uniform, rationality and irrationality coexist in perfect harmony. Ordinary Fits updates this feeling to suit the modern mood and produces the items capitalising the best modern manufacturing techniques in Japan. The result is not a replica of anything else, but genuinely a collection of Ordinary Fits. It will be part of your wardrobe for the next 10 years and it may become something to call future vintage.
This is their wish and also the meaning behind the brand name.
Standard 5 pocket ankle denim pants
・Overall texture with reduced color without beard processing
・Beautiful tapered silhouette with a relaxed fit around the waist and buttocks

・Made of 14oz selvedge denim fabric with one-wash red selvedge
・Using a mix of long and short uneven threads that are inherent in rice cotton, the finish creates a natural uneven feel to give it a rough feel.

・By slowly weaving on a power loom without applying tension to the warp threads so that the fabric has a three-dimensional effect, it is possible to create an uneven texture, the original texture of the fabric, and beautiful vertical discoloration over time.

・Can be worn all season

・Original bandana included

Number: OM-P020 1 YEAR
Color: USED
Size: 26/28/30/32

Material : 100% cotton
Country of Origin: Japan

Size Chart:
26 inch : Waist 73.2cm Hips 94cm Thigh 29cm Rise 25.9cm Inseam 67.5cm 
28 inch : Waist 78.2cm Hips 99cm Thigh 30.4cm Rise 26.4cm Inseam 67.5cm 
30 inch : Waist 83.2cm Hips 104cm Thigh 31.4cm Rise 27.4cm Inseam 68cm 
32 inch : Waist 88.2cm Hips 109cm Thigh 33.15cm Rise 27.9cm Inseam 68cm 

Product Details:
- Material: 100% cotton
- Country of Origin: Japan