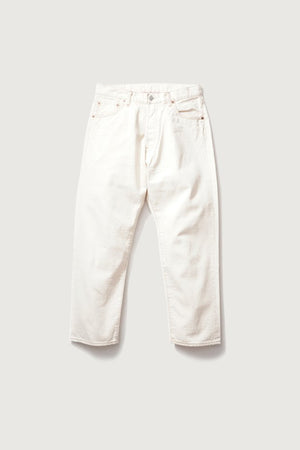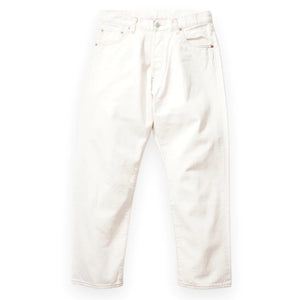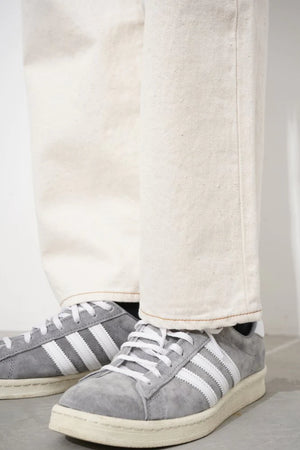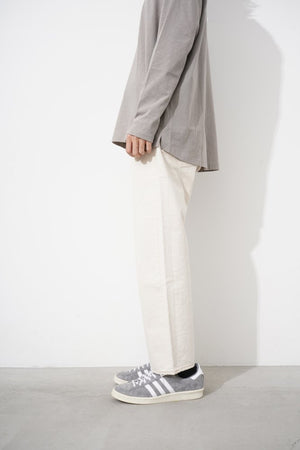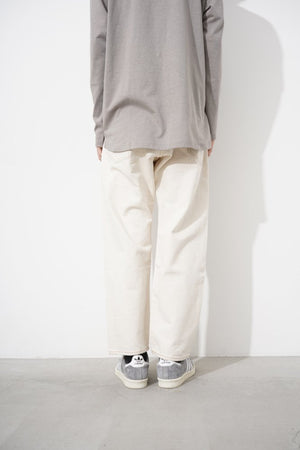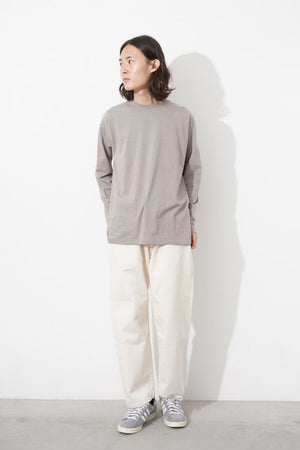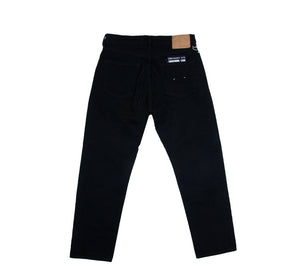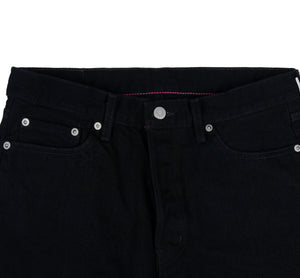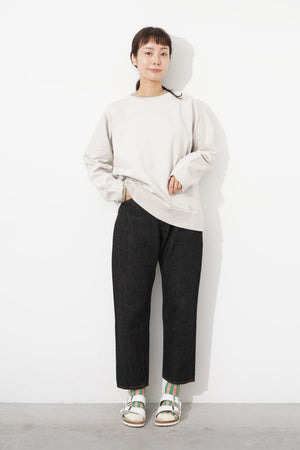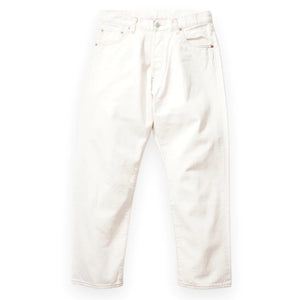 Ordinary Fits Loose Ankle denim One wash (ECRU/BLACK)
Ordinary Fits
Ordinary Fits is a Japanese brand of unisex daily wear. The brand was launched by designer Makoto Kodama in 2008 in Kojima, Okayama. 
In vintage items like denim, work wear or military uniform, rationality and irrationality coexist in perfect harmony. Ordinary Fits updates this feeling to suit the modern mood and produces the items capitalising the best modern manufacturing techniques in Japan. The result is not a replica of anything else, but genuinely a collection of Ordinary Fits. It will be part of your wardrobe for the next 10 years and it may become something to call future vintage.
・Pants with a loose silhouette of the classic ankle denim
・Tapered silhouette with a tapered hem that gives room around the thighs and buttocks
・13oz selvedge denim fabric with red ears
・In order to reproduce the feel of NEP, cotton leaf scraps are blended during spinning.
・Reproduces the feeling of fluff without burning, and reproduces twisting without skewing.
・Can be worn all season
・Original bandana included
Number: OM-P108 OW
Color: ECRU,BLAK
Size: 26/28/30/32
Fabric: 100% cotton
Country: Japan
Size Chart:
26/ Waist 73cm Hips 102cm Waist 33cm Rise 28.5cm Inseam 64cm 
28/ Waist 78cm Hips 107cm Waist 34cm Rise 29cm Inseam 64.5cm 
30/ Waist 83cm Hips 112cm Waist 36cm Rise 30cm Inseam 65.5cm 
32/ Waist 88cm Hips 117cm Waist 36.5cm Rise 30.5cm Inseam 66cm 
34/ Waist 93cm Hips 122cm Waist 38cm Rise 31cm Inseam 66.5cm