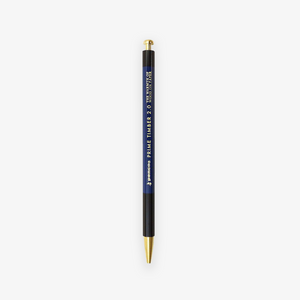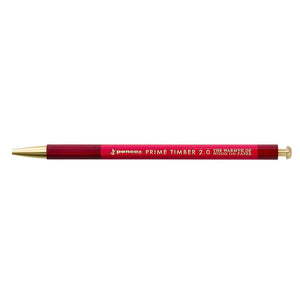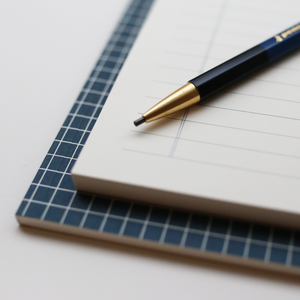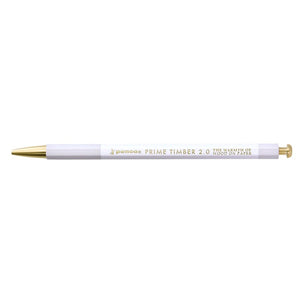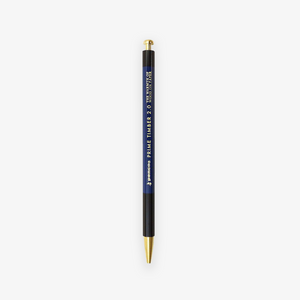 PENCO Prime Timber 2.0 Brass White Pencil
The Penco Prime Timber 2.0 Brass White features sleek brass details and a lightweight hexagonal American cedar wood body that holds a 2.0mm lead. With the included sharpener, your writing and drawing will always be on point. Use as it is for bold lines, or sharpen into a more pointy tip for fine writing and line work. You can refill the Prime Timber mechanical pencils any time with refils available in a pack of 5.
The wooden body of this mechanical pencil not only creates that familiar feeling of wiring with pencil, it will also feel nice and warm in your hand as you use it.
This pencil is available in a red, white and navy color as well as in several other colors with a silver metal finish. All colors and finishes come with a sharpener and feature the same versatile lead.
Details:
Features solid brass detailing and light-weight wooden body
Comes with one 2.0mm B lead installed
Is refillable with any 2.0mm lead
Includes a sharpener
Packaged in a good-looking cardboard holder
Packaging measures 4,5 x 20 x 16 cm
Made in Japan
Penco and Kitaboshi Pencil Company have teamed up to develop a nostalgic yet sophisticated writing tool "for the grown ups." The pencil is crafted in Japan using a luxurious incense-cedar that is sustainably grown in the USA. The thick 2mm core is made from superior Japanese lead and binder that do not contain impurities. The wooden hexagonal body equipped with brass fittings provides you a balanced heft, where the periphery is heavier than its core. All of these factors combined achieves a smooth writing experience that is truly unique.
* To sharpen your Prime Timber pencil with its attached sharpener, try moving the pencil back and forth in stead of turning it, to follow its special blade mechanics