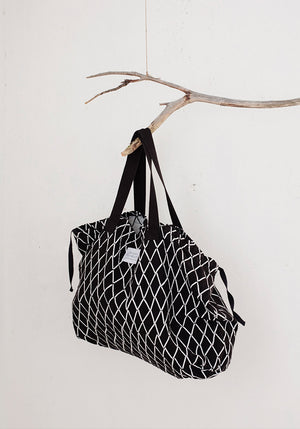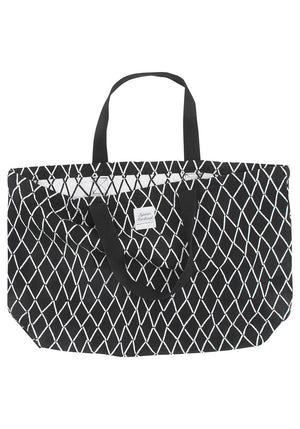 PUIKKO bag
Material: 100% washed bio-organic cotton
Size:  40x60cm
Colour: White-Black
This product is made out of bio-organic cotton. Most of yarns are spun as well as dyed in Europe according to REACH regulations and fulfil the ÖKO-TEX certificate requirements. Most of our cotton is also GOTS certified cotton.

Lapuan Kankurit's strategy is to be responsible for the whole production from yarn to readymade products. Main part of their whole production is made in their own weaving mill in Lapua.

Product development, material purchases, programming of looms and design as well as warping, weaving, finishing and fabric inspection is done in Lapua in their own weaving mill. Sewing is mainly done in our own subsidiary sewing company in Lithuania or our own weaving mill in Lapua. Accessories come from Europe, mainly from Finland. Country of origin is Finland.