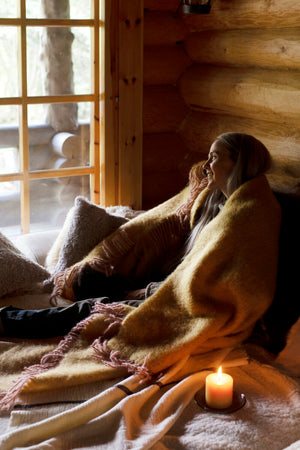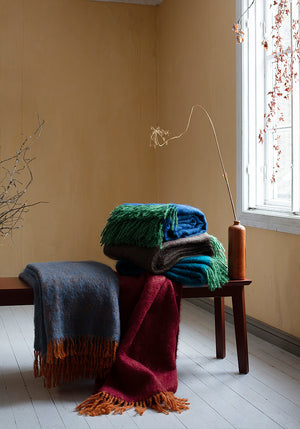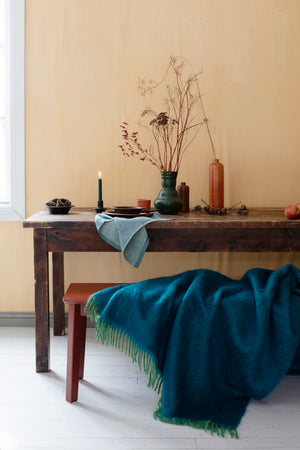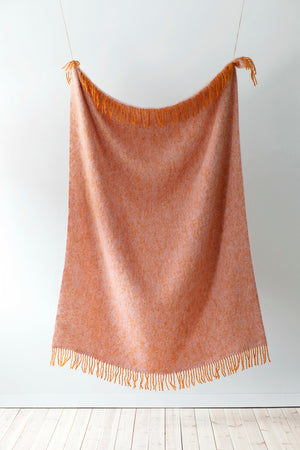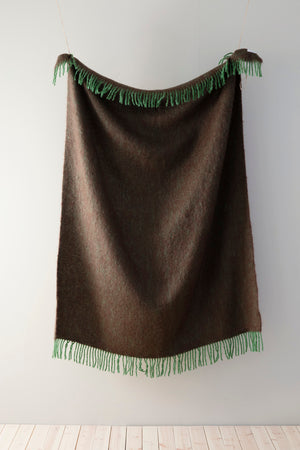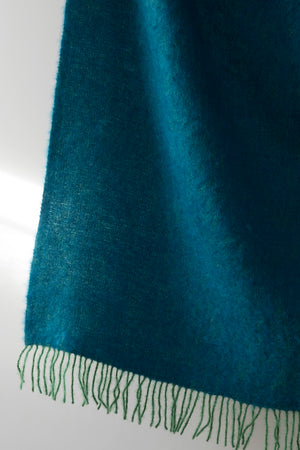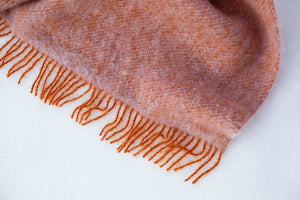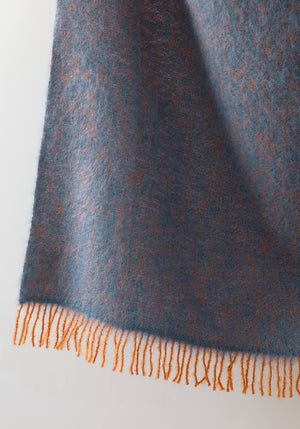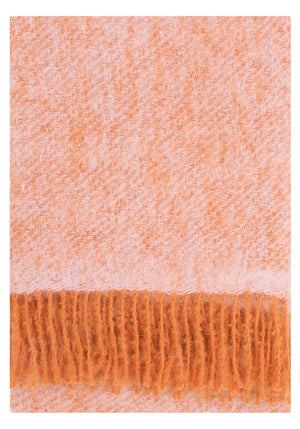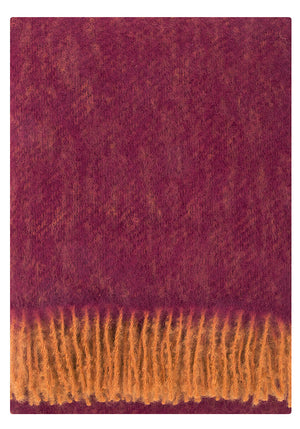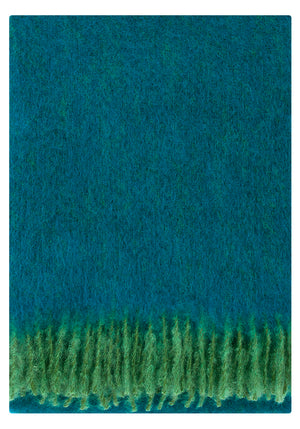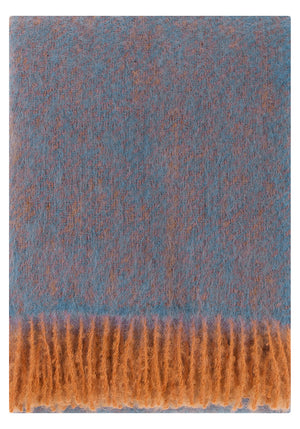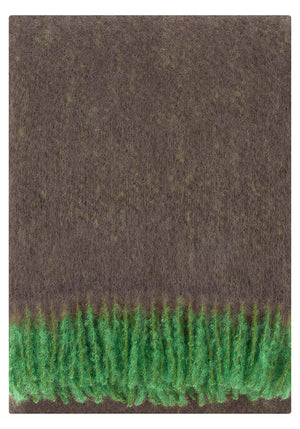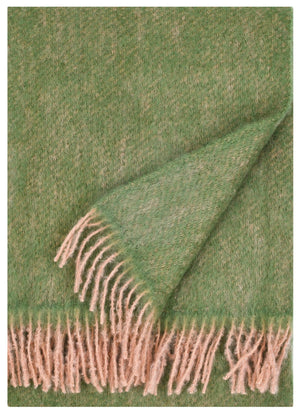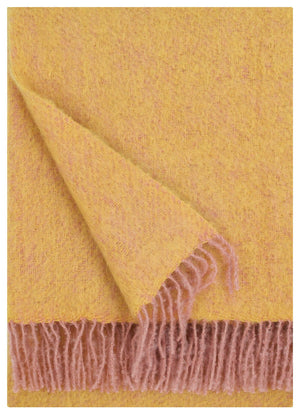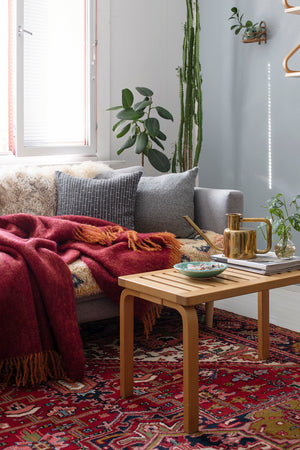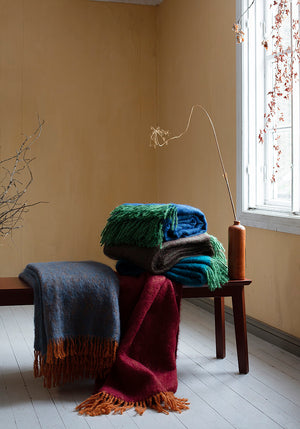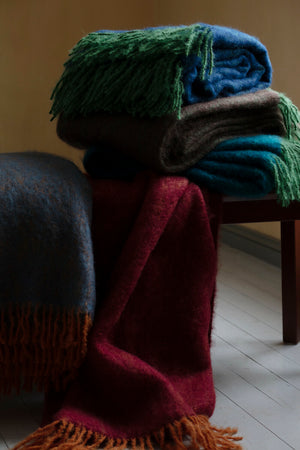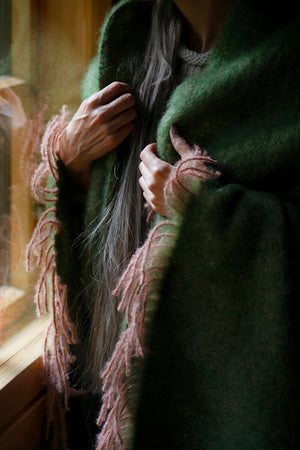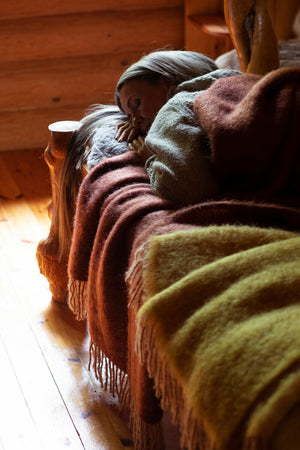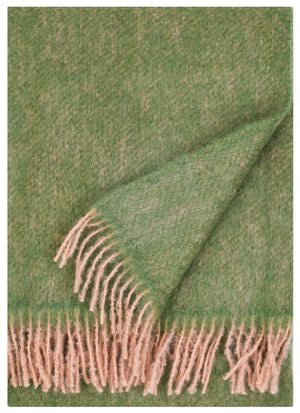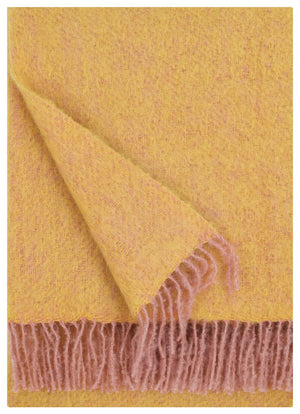 REVONTULI Mohair Blanket
Choose your favorite "Northern lights" colour!
Material: 
70% mohair and 30% pure new wool. Contains small amount of nylon
This product is made from South-African mohair and New Zeeland wool. Wool is mulesing free and we work only with certified spinning mills. Wool yarns are spun in Europe. All yarns are dyed in Europe according to REACH regulations and fulfil the ÖKO-TEX certificate.
They aim to be responsible for the whole production from yarn to readymade products. Main part of their whole production is made in their own weaving mill in Lapua. In case the production is not possible to make in Lapua, they do it in their own subsidiary sewing company or partly owned factory in Lithuania, where they can also be part of companies' sustainable development.
For this product the product development and design, material purchasing, structure of the fabric and programming of the jacquard machines are done in own weaving mill in Finland. Warping, weaving, finishing, and fabric inspection is done in Lithuania in our partly owned weaving mill. Sewing is done mainly in our subsidiary sewing company in Lithuania. Accessories come from Europe, mainly from Finland.
CARE INSTRUCTIONS
Only wash if textile is very dirty, otherwise take textile outdoors in fresh air for a while. Hand wash at max. 30°C or dry clean. If using powder detergent, dissolve it in plenty of water. Immerse the blanket in the water and wash immediately. Squeeze gently. Do not scrub, stretch or wring out. Rinse thoroughly and squeeze out most of the water. Press the blanket between towels until half-dry and leave it to dry in an airy space. Do not tumble dry. Iron with a damp cloth, max. 150°C.