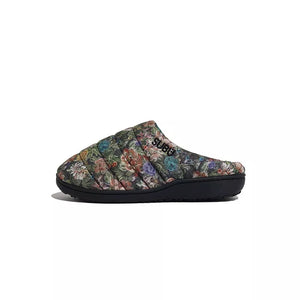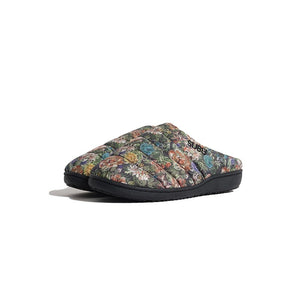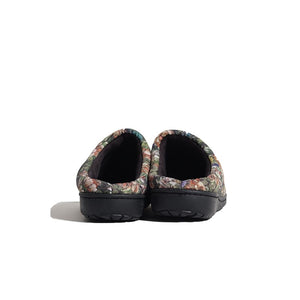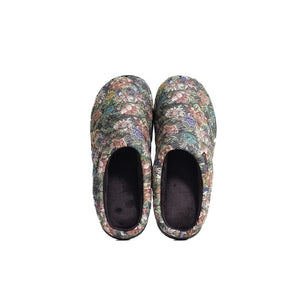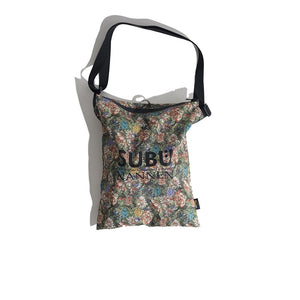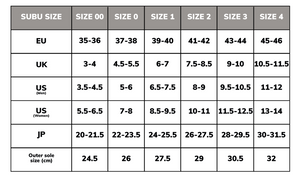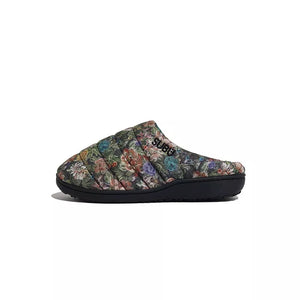 SUBU NANNEN DAY BOTANICAL
SUBU Nannen

SUBU NANNEN is the long awaited "campfire sandal." The upper features flame retardant CORDURA® Polyester 305D fabric, co-developed with Invista Co. Made specifically in mind for outdoor use, providing durability and strength. NANNEN is perfect for wearing around campfires, and BBQs.

Flame-retardant CORDURA® 305D nylon upper

Extremely cozy material with raised bristles
4-layer pillow insert
Matching bag made of flame-retardant material
The top layer uses CORDURA® 305D flame retardant nylon fabric, co-created with Invista Co. Created especially for trips to the open air, it ensures durability and resistance to external factors.
The materials are machine washable, but for safety it is recommended to clean them by hand with lukewarm water. Do not dry the SUBU in a dryer as the EVA layer in the sole may be damaged.
MAINTENANCE
Please wash by hand in lukewarm water with mild detergent.
Use a soft brush to clean the dirt off.
Once cleaned, dry thoroughly, avoiding the direct sunlight.
Storing while dirty or moist might result in mold or discoloration. Do not wash in a washing machine. Please refrain fro drying in dryer, as may deform the EVA layer of the sole.