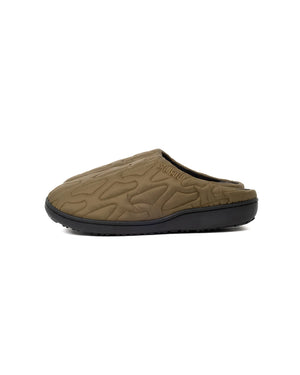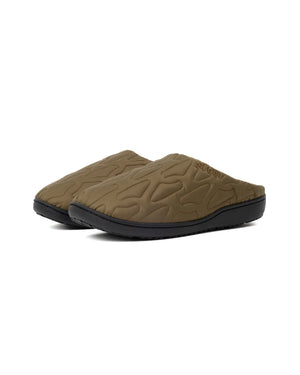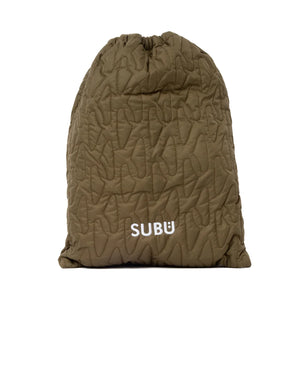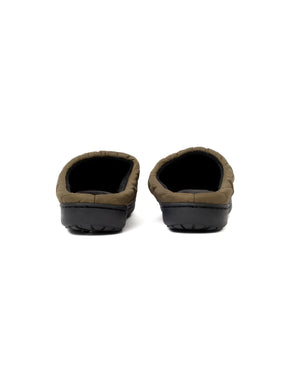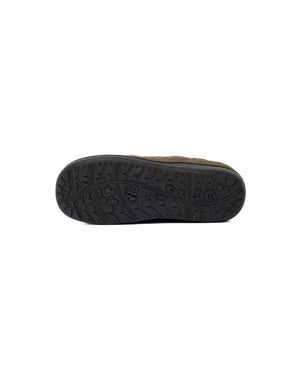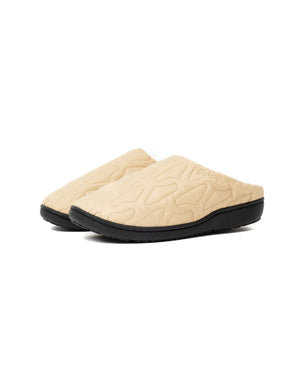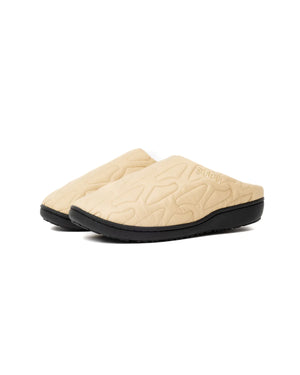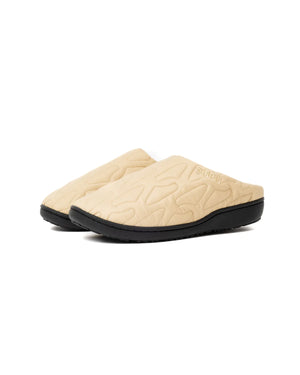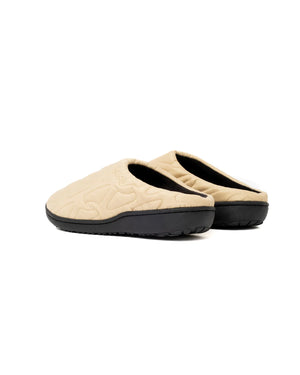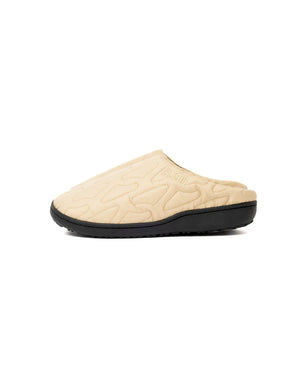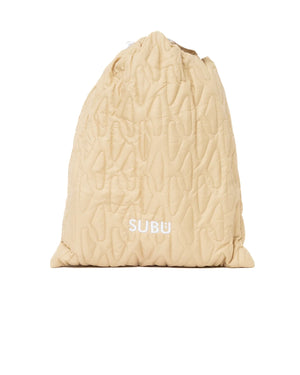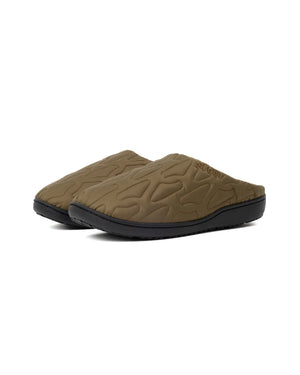 SUBU OUTLINE (KHAKI/BEIGE)
Originating in Japan, sandals are more than just footwear - they're a millennia-old tradition. Representing the kimono culture, and adorning Buddhist monks, sandals signify the freedom to travel wherever one pleases. In Tokyo come November, the average temperature can drop to below 10°C.  Its modern and streamlined design make it the perfect companion for any outfit, whether you are by the campfire, retrieving mail, or braving the cold outdoors. The slippers feature a Teflon-coated water repellent, a durable rubber sole, and a Synthetic fill for extra warmth.
Nylon with water-resistant Teflon coating
Synthetic fill
Raised inner fabric for unexpected softness
Synthetic rubber sole
Comes with a drawstring storage bag
NOTE: Not suitable for operating vehicles. 
The materials are machine washable, but for safety it is recommended to clean them by hand with lukewarm water. Do not dry the SUBU in a dryer as the EVA layer in the sole may be damaged.
MAINTENANCE
Please wash by hand in lukewarm water with mild detergent.
Use a soft brush to clean the dirt off.
Once cleaned, dry thoroughly, avoiding the direct sunlight.
Storing while dirty or moist might result in mold or discoloration. Do not wash in a washing machine. Please refrain fro drying in dryer, as may deform the EVA layer of the sole.