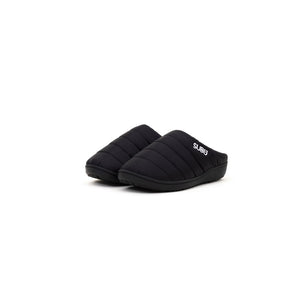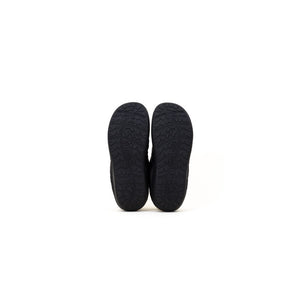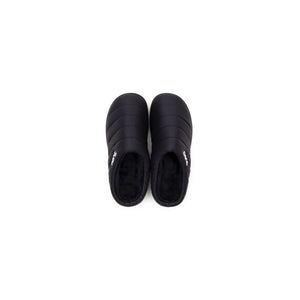 SUBU PERMANENT BLACK
Teflon coating on the outer material
Extremely cozy material with raised bristles
4-layer pillow insert
Comes with a matching bag
Iconic model of the SUBU family. The minimalist design without a heel ensures you are ready to go out in seconds, and the ingenious four-layer structure of the sole allows you to experience an unknown level of comfort.
The materials are machine washable, but for safety it is recommended to clean them by hand with lukewarm water. Do not dry the SUBU in a dryer as the EVA layer in the sole may be damaged.
MAINTENANCE
Please wash by hand in lukewarm water with mild detergent.
Use a soft brush to clean the dirt off.
Once cleaned, dry thoroughly, avoiding the direct sunlight.
Storing while dirty or moist might result in mold or discoloration. Do not wash in a washing machine. Please refrain fro drying in dryer, as may deform the EVA layer of the sole.