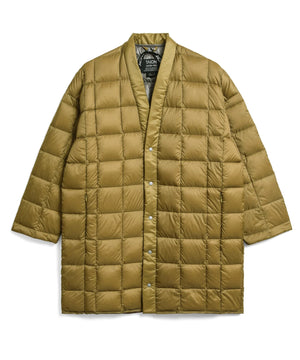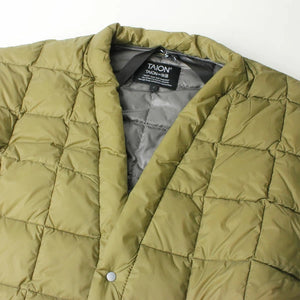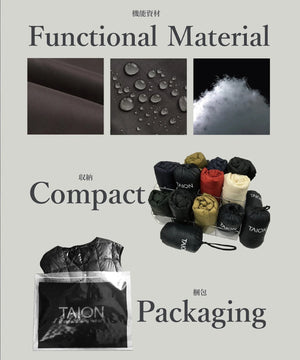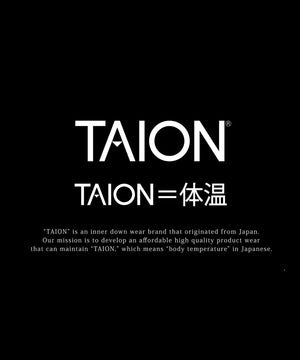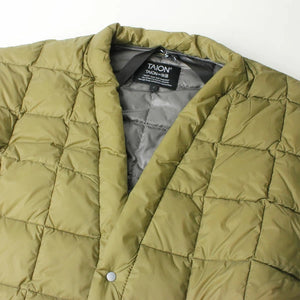 TAION HANTEN JACKET BEIGE
It all comes down to warmth for Taion, it makes sense considering its name means 'body temperature' in Japanese.
The Hanten jacket showcases the label's down-filled expertise and its high density nylon - that's water and stain resistant - is lightly padded.
The easy-to-wear style is secured with buttons and complete with zipped pockets for optimal practicality.
100% Nylon
Down Filled
Water Resistant
Button Closure
2 Side Pockets
Packable

[Product specifications]
・Made from high quality 800FLP down.
-The front uses YKK Prancer buttons.
-Equipped with patch pockets on the left and right sides.
- Comes with a storage bag. It can be stored compactly and is convenient to carry. Perfect for going out or traveling.
・You can also wash it at home.
*Unisex size
About BASIC LINE
BASIC LINE is a line with a wide range of versatile inner downs that can be used casually and on a daily basis.
What is TAION=body temperature?
The origin of the brand name "TAION" is TAION = body temperature. With the slogan "Pursuing value through overwhelming cost performance for quality," we offer a wide range of high-quality, highly functional inner downs. Another feature of TAION is its wide variety of colors and sizes.
TAION uses 800flp down (feathers) with high bulk. It is lighter than commonly used down (typically around 600flp) and can contain a lot of warm air.