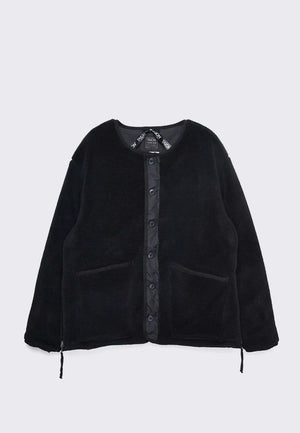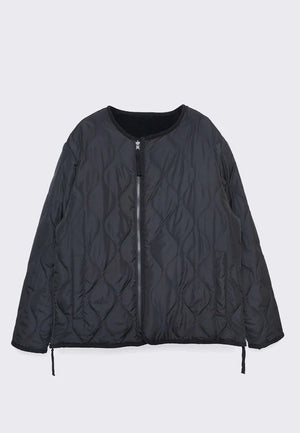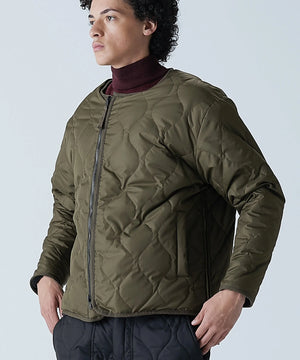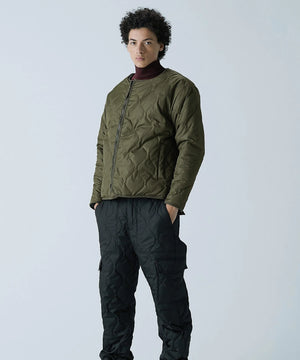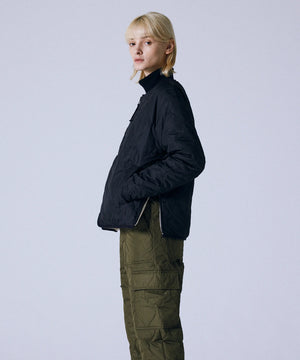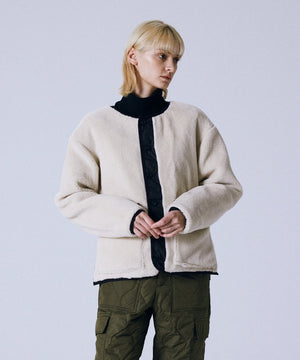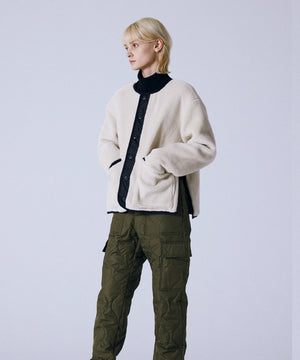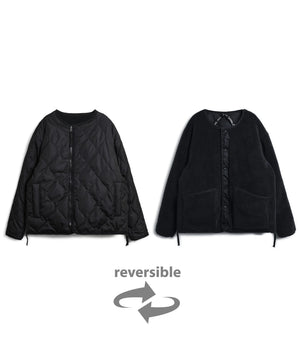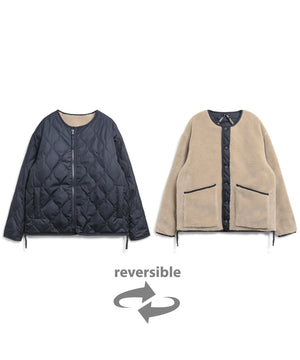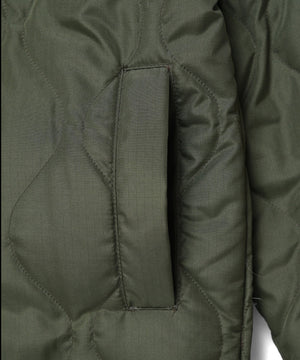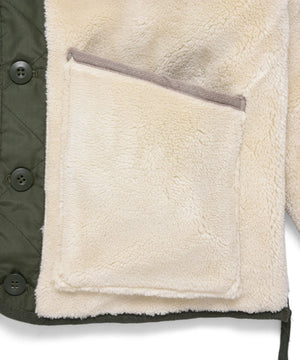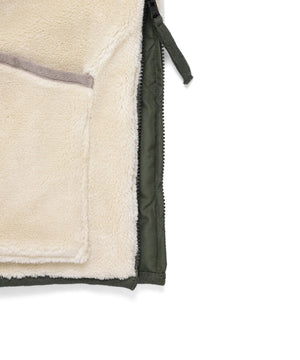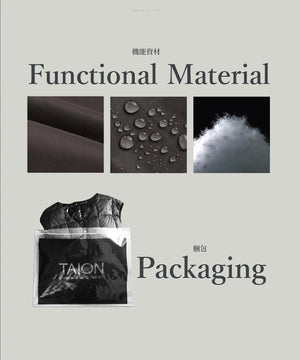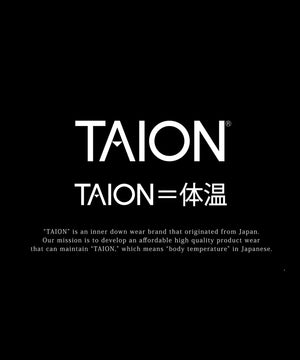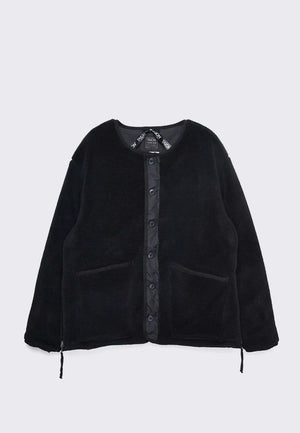 TAION REVERSIBLE CREW NECK DOWN X FLEECE JACKET
Due to the nature of this reversible product that uses a fleece, it will become tighter if you wear the boa side inside. If you would like to have more room, we recommend ordering one size up.

[UNISEX] Reversible Crew Neck Down x Fleece Jacket (TAION-R104BML-1)

"Excellent cold protection!" Down Reversible Crew neck Jacket

A reversible jacket with down on the front and fleece on the back.
The double layered structure of down and fleece is highly resistant to the cold and does not allow wind to pass through, and is reversible for different expressions, making it a design that can be worn in a variety of situations.
The slit zipper on both sides, which is a feature of MILITARY LINE, increases the range of motion, making it easier to move around, making it easier to put your hands into the bottom pockets, and allowing you to enjoy layering.


[Product specifications]
・This is a reversible product.
・The front side uses 5mm square ripstop fabric.
・ Made from high quality 800FLP down.
- Microfleece fabric is used on the back side.
-The front has a zipper on the front and 4-hole buttons on the back.
-Equipped with zipper slits on both sides.
・There are zipper pockets on the front left and right hips.
・There are patch pockets on the left and right hips on the back side.
*Storage bag not included.
*Unisex size.