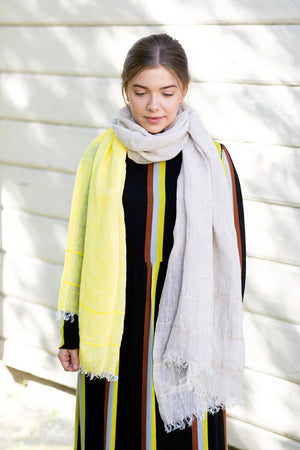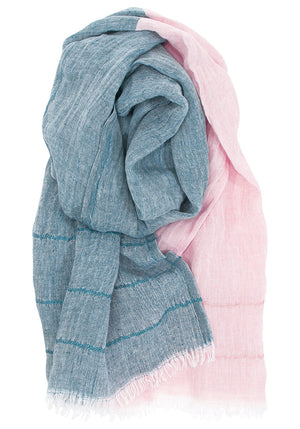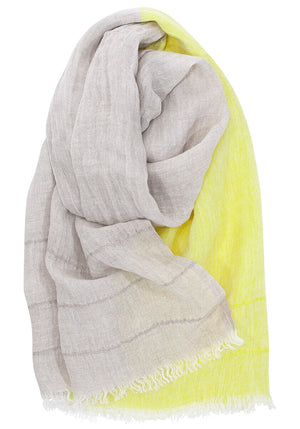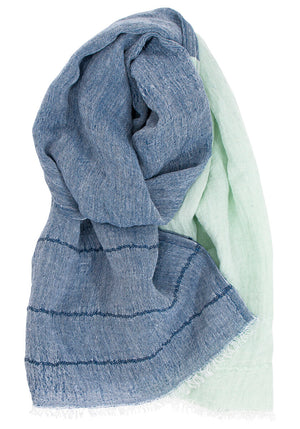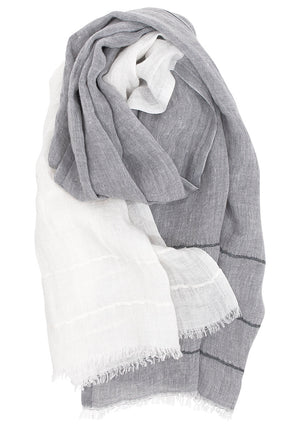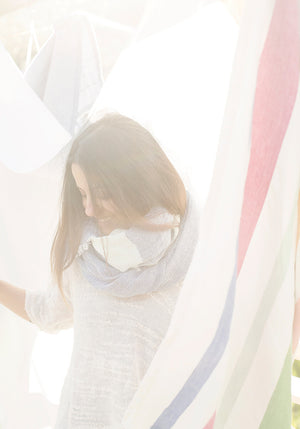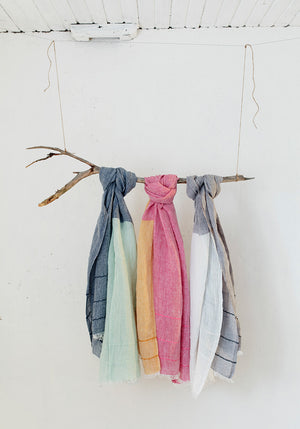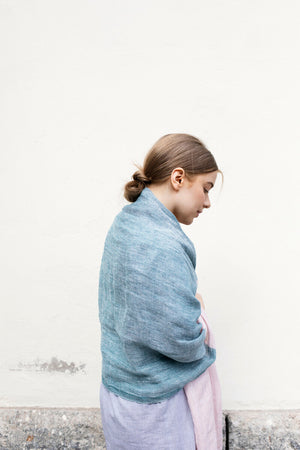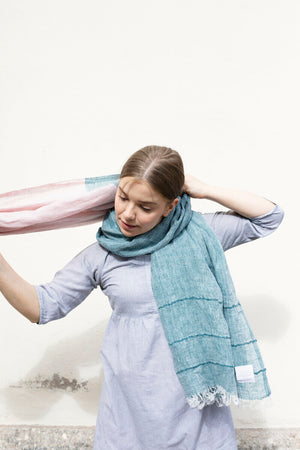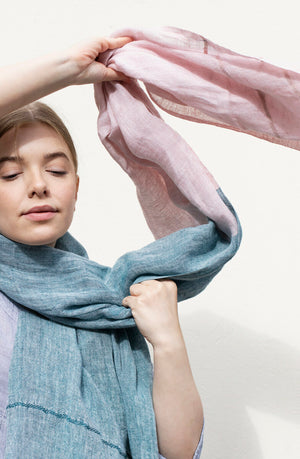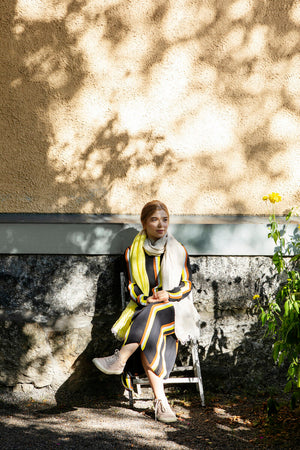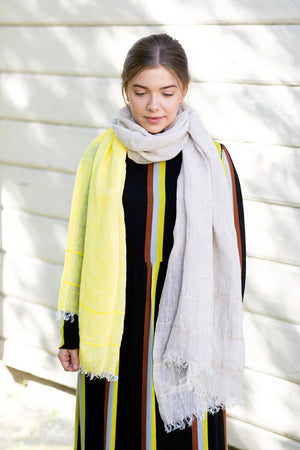 TSAVO linen scarf
Material: 
100% European Masters of linen -linen
Finding the Light
The Lapuan Kankurit TSAVO scarf is designed by design Company Mifuko.
Lapuan Kankurit and Mifuko share the same values when we consider the traceability and sustainable development in our products. Mifuko is another Finnish company that produces beautiful Kenyan Kiondo baskets as they employ over 600 women in Kenya!  Mifuko is a certified member of the WFTO (World Fair Trade Organization).  Both companies are supportive of women in Finland and around the globe through their work, know-how and use of Finnish Design.
The founders of Mifuko: Textile Artists Mari Martikainen and Minna Impiö, designed our two collections: TSAVO and MERU. Both collections combine the best of Finnish forms and Kenyan colours in their designs.  Inspiration for the collections came from alternating scenes from the coast, highlands, mountains and savannas of Kenya. 
Made from 100% washed linen, it is intentionally wrinkled in its relaxed, casual and classical material state. TSAVO scarf is lightweight yet large enough (70x200) to cover your neck and shoulders. The linen fiber is naturally hypoallergenic and anti-bacterial and its natural pH balance softens your skin. Available in five fresh colours. 
This product is made out of 100% linen. Ecological flax is grown in Normandy, Europa and it is traceable 100% european Masters of Linen long staple linen yarn. All yarns are spun as well as dyed in Europe according to REACH regulations and fulfil the ÖKO-TEX certificate requirements.
Care instructions
Wash the new textile separately before use at 60°C in plenty of water. 40°C is also an adequate wash temperature. We recommend a small amount of neutral washing powder. Avoid softener and bleach. Normal spin cycle. Do not tumble dry. Linen fibres may come off the product during the wash. Check the lint filter before and after washing. Iron the textile with linen settings. The colour of natural linen becomes lighter with washing.