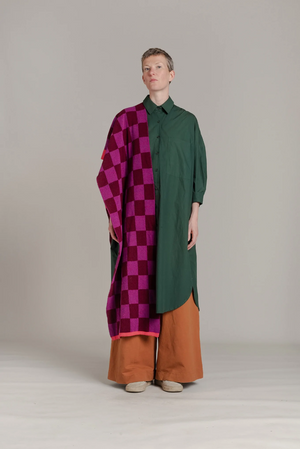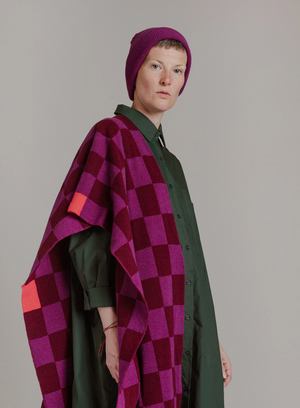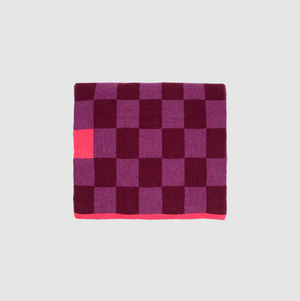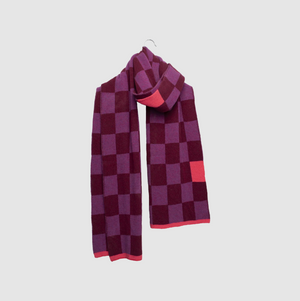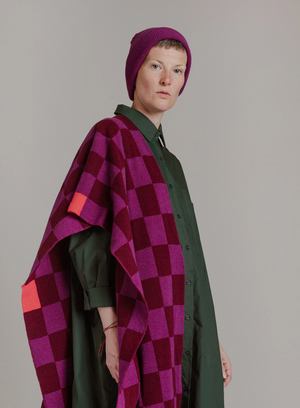 WOLVIS Patched 1
Patched series is a refined knitted maxi scarf in a delicate jacquard.
Made in Belgium, 100% merino wool.
220 cm x 40 cm
Maroon and fuchsia with coral details
Material
About the brand
Wolvis was founded in 2013 by Ghent-based architect Griet Depoorter. After a few years of working in architecture studios, she decided to follow her passion for knitwear. She explored new horizons and started playing and experimenting with both classic and innovative materials and techniques.
During her studies of Fashion at SASK Academie of Sint-Niklaas, she became even more inspired and passionate about knitting. Experimenting and creating on her knitting machine at night, and working in an architecture office during daytime, she decided in 2016 to fully focus on her brand, although architecture is never far away in the designs. Wolvis keeps on refreshing thanks to Griet's sense for design, sustainability, poetic collection concepts and inspiring local collaborations.